Hinotani Onsen
4 kinds of bath indoor, 1 big outdoor bath outdoor. Our Onsen has a quality to whiten skin. It has an effect like soap to remove redundant skin, and due to this effect, we can get brightening skin.
Quality of Onsen :sodium bicarbonate and salt spring
Effect :muscle ache,nerve pain,joint ache,poor circulation,digestive disease,chronic skin disease,recovery from fatigue,health promotion
1 day Onsen 1,000yen + 8% tax(during Summer 1500yen + 8% tax)
Newly introduced Premium Hinoki Onsen (Since Dec. 2014)
"Premium Hinoki Bath" got started!! The wood is from local forestry. Naturaly dried and cut down while new moon. Through those process, wood will have a power than usual mechanically-dried wood。 Get the power from those wood. And it is good for beauty!!
Onsen Bed (Since May 2014)
Our new feature "Onsen Bed"
Lying on the Onsen Bed and seeing the forest in front.
You can relax incredibly. Enjoy Onsen in a different way.
We opened Beer Onsen in March, 2018!!
※Beer Onsen is located in one Public Onsen. Public Onsen for men and women will be replaced every morning.
This is very first Beer Onsen in Japan. Beer will be poured through beer tap to the bathtub filled with Onsen.
Hinotani Beer is award-winning brewery in Japan and chosen as one of the masterpieces in Mie prefecture.
Beer includes alive yeast, malt with enzyme, hop with antibacterial power and carbon dioxide. It will make your skin clean and smooth.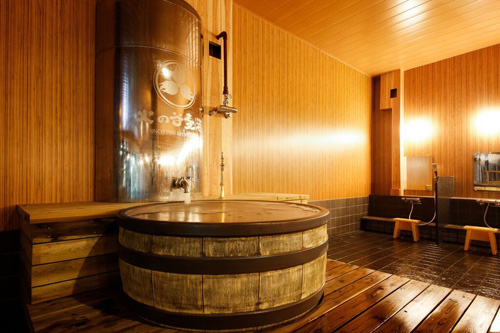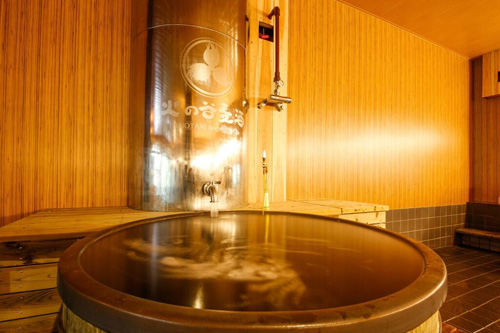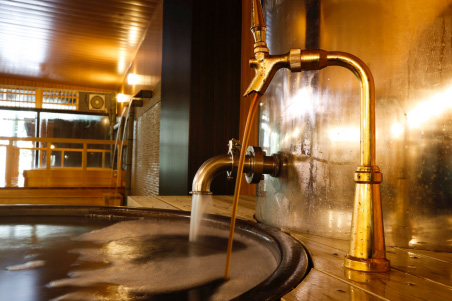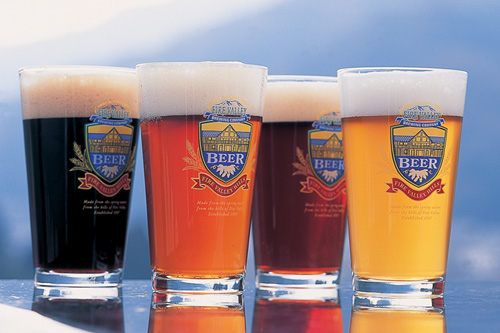 ※Public Onsen for men and women will be replaced every morning.
Huge private Onsen in classic wooden style. You can occupy by 20 pax.
Panorama view Hinoki-wooden bath in Japanese room.
Price 3,000yen + 8% tax /45min./1room
(If you had a lunch course, 3,000yen→2,000yen + 8% tax.)